Pickleball France: 4 Raquettes entraînement PF (Composite)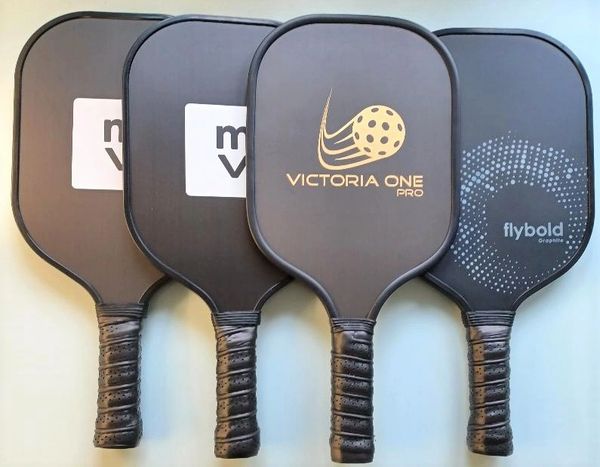 Pickleball France: 4 Raquettes entraînement PF (Composite)
This set at this price is exclusively for members of Pickleball France. If you are not a member of pickleball France and would like this product, please contact me before you order. 
Cet ensemble à ce prix est exclusivement réservé aux membres de Pickleball France. Si vous n'êtes pas membre de pickleball France et que vous souhaitez ce produit, merci de me contacter avant de commander.
This set comprises of Four (4) recreational or practice composite paddles. The design will vary according to the stock on hand.
 Cet ensemble comprend quatre (4) pagaies composites de loisir ou de pratique. Le design variera en fonction du stock disponible.
Specifications: Core: Polymer honeycomb, Face: Graphite, Weight Range: 7.5-8.0 ounces.  
Spécifications : Noyau : nid d'abeille en polymère, Face : Graphite, Plage de poids : 7.5 -8.0 onces
Reviews