Bantam EX L Pickleball Paddle: Classic design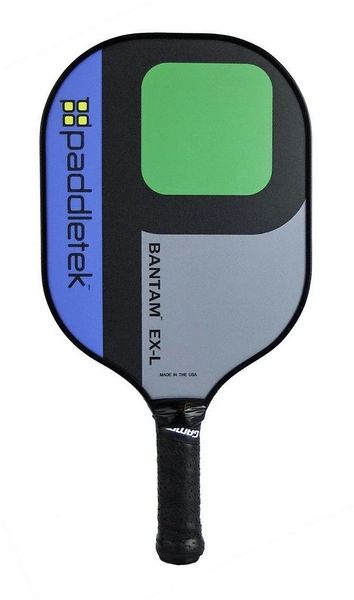 Bantam EX L Pickleball Paddle: Classic design
The Paddletek Bantam EXL pickleball paddle classic design is one of the most popular paddles on the market. Designed to provide greater power, more placement control and hits that are strong yet quieter than traditional paddles, this paddle certainly delivers.  It weighs in at an average of 7.9 ounces which is the perfect weight to give the player natural power from the paddle but also to allow them to impart spin and control. Available in Blue only.
Add a paddle cover with mini pickleball key ring for only £4!
EX-L Specifications:
Weight Range: 7.8-8.2 ounces
Grip Circumference: 4 1/8"
Paddle Length: 15 5/8", Paddle Width: 7 3/4"
Paddle Face: Vinyl graphic
Core Material: Polymer honeycomb
USAPA approved
Reviews