Court Chalk: 3 Chalks in each pack, choice of colours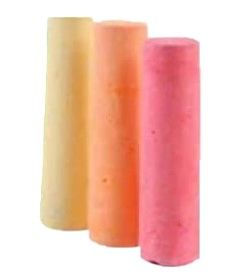 Court Chalk: 3 Chalks in each pack, choice of colours
By popular demand!
A pack of 3 court chalks will enable you to mark up a temporary pickleball court in a jiffy. Chalk will usually give a semi-permanent result on most surfaces so it's a great, cost-effective solution for a fun game. 
Each chalk measures approx. 10 x 2 cm (slightly wider at the bottom) and come in blue, green, pink, green. yellow and white. The chalks are best purchased as an "add on" to other products as otherwise the postage (costing £4) makes them rather expensive.
Please remember to obtain permission from the owner of the playing surface before you draw in any lines.


Reviews