Elite Pro Pickleball Paddle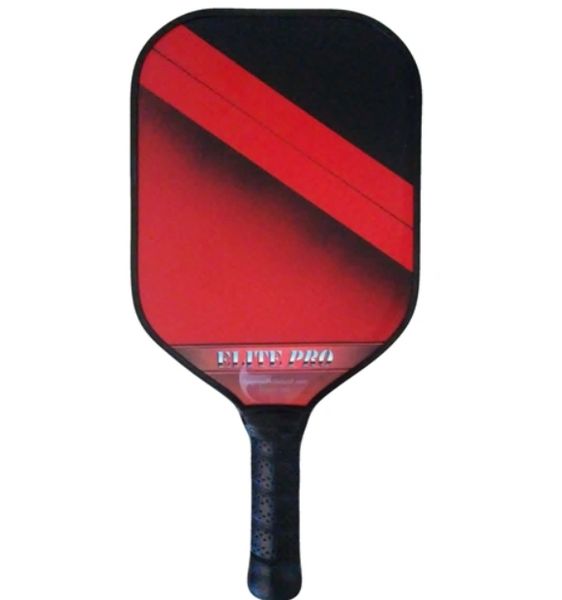 Elite Pro Pickleball Paddle
The Engage Elite Pro Composite Paddle has an impressive legacy that few other paddles can match. During the 2017 US Open, nine pro players used the Elite Pro for the first time during their matches. They all won! There aren't many better endorsements than real success on the courts, although of course the players using it account for something. This paddle is certainly hard to beat.
The Elite Pro Composite Paddle is, somewhat ironically, ideal for graphite lovers. Engage has taken to calling the chemically-bonded skin on the face "liquid graphite" in honour of its tough composition and super reactive feel. The ControlPro core balances this out by using polymer that will give you a quiet, consistent and gentle touch that can still put away winners. This paddle has a medium grip with a perfect average weight of 7.9 ounces. The Elite Pro may not make you into a perfect player, but its attention to detail and quality design will put you on the fast track to pickleball domination.
Add a paddle cover with mini pickleball key ring for only £4.00.
Specifications:
Weight Average: 7.9 ounces 
Weight Range: 7.9-8.3 oz 
Grip Circumference: 4 1/4" (Medium)
Grip Length: 5"
Paddle Length: 16"
Paddle Width: 8"
Paddle Face: Fibreglass 
Core Material: Polymer honeycomb 
Edge Guard: ¼" overlapping paddle face 
Made in the USA. 
Manufacturer: Engage Pickleball
Reviews