Encore Pro Pickleball Paddle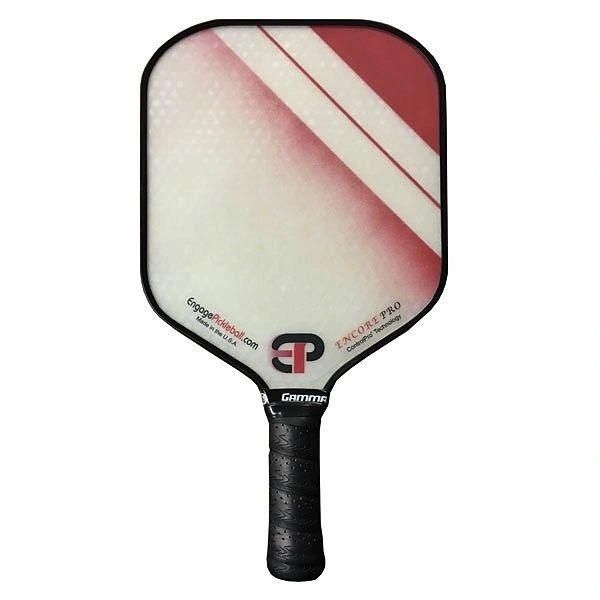 Encore Pro Pickleball Paddle
The Encore Pro Pickleball paddle by Engage provides players with advanced characteristics desired by the top nationally ranked players in the world.  Optimised for the ultimate in control and power, its larger 'sweet spot' than the legacy Encore and an enhanced feel when the ball makes contact allows players to have even more control over the ball.

The Encore Pro maintains the 'specialised skin' of the legacy Encore that maximises the allowed limits of surface roughness. However, surface roughness is only ONE piece of the puzzle.  Designing a paddle from the very beginning to have the skin work in conjunction with the core optimises power, control and ball placement and completes the puzzle. 
The engineering of the Encore goes further by maximising the amount of time the ball stays on the paddle (a concept originally developed by EngagePickleball) enabling the soft feel you need to command the soft (net) game. The Encore line of paddles have always been about control and ball placement and having the perfect paddle to do just what you want with the ball is the key to becoming a great player, whether you want to hit the ball hard or soft. Colour available Red only, weight 7.8 ounces.
Specifications:

Core: Specialized Polyprophylene / Polymer Honeycomb
Skin: Specialized 'Proprietary' Fibreglass
Weight: 7.8 oz
Size: 15 1/2" long x 8 1/8" wide
Grip: 4 1/4"
USAPA Listed and Approved

Reviews