Head Extreme Elite Pickleball Paddle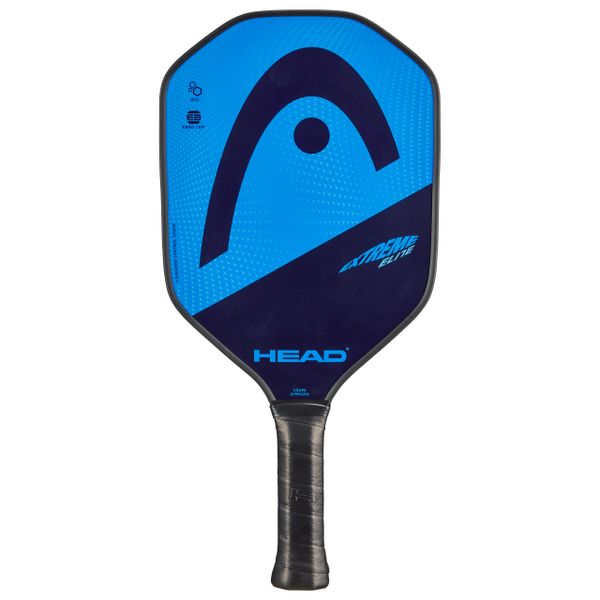 Head Extreme Elite Pickleball Paddle
Head's Extreme Elite Pickleball paddle features the Head diamond shape for more control. It also gives this paddle a unique look which is enhanced by the striking blue/black graphics. Head engineers have optimised their Tubular Construction (OTC) polypropylene honeycomb core to create the perfect feel and sound for all levels of play. Its smooth fibreglass surface and Ergo grip give you the power and playability you are looking for when you step on the court. Head's unique ergonomic foam handle provides added comfort and enhanced feel.
Your opponents will certainly know that you mean business when you step onto the court with this paddle! Colour: Blue/Black 
Specifications:

Weight: 7.7-7.8 oz
Core: 11 mm, 7/16" polymer core
Face: Fibreglass
Length: 16" 

Width: 7 7/8"
Weight: 7.7-7.8oz
Grip: Ergo Grip
Grip Circumference: 4 1/4" (medium)
Handle Length: 5"
Meets all USAPA's specifications
Reviews