Four TOPs: 4 TOP outdoor balls, 4 different colours.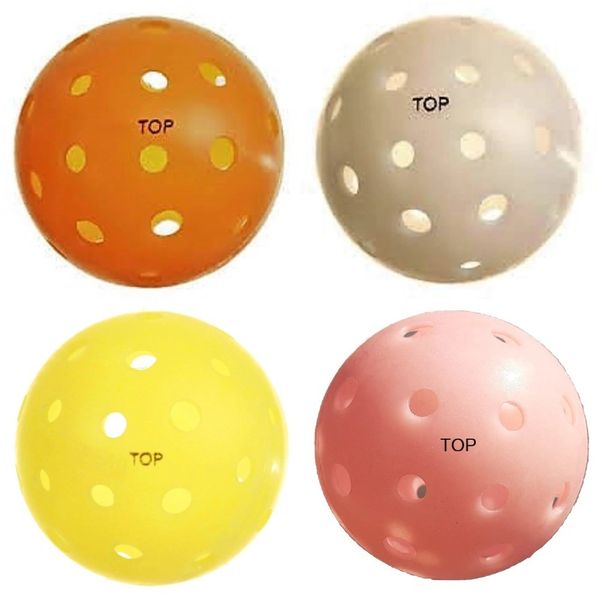 Four TOPs: 4 TOP outdoor balls, 4 different colours.
Back in stock!
This pack of four TOP outdoor balls in a mixture of colours will allow each player on court to have their own colour ball which should help them to play more safely and comply with COVID-19 health guidelines. The advantage over other mixed-colour packs is that all four balls are of the same brand and should play similarly to each other, subject of course to the amount of wear each ball has had.
The TOP Pickleball is Pickleball Central's house brand pickleball and is on the USAPA approved list of balls for outdoor play. TOP stands for "The Outdoor Pickleball". This ball has all the qualities you've come to love from other outdoor pickleballs. It's durable, seamless, hard plastic and has 40 holes - some large, some smaller. It plays very similarly to the DuraFast 40 outdoor ball. This ball is traditionally used and specifically designed for outdoor play but can be used indoors for a faster game.
Please note that the blue and pink balls may have slight cosmetic irregularities in colour consistency but this will not affect the playability of the ball. Once the balls have been played with for a short time any inconsistencies in colour will become unnoticeable as all outdoor balls pick up marks and dirt during normal play. 
Reviews