Onix Fuse G2 Outdoor Ball: Packs of 6 or 12, choice of 2 colours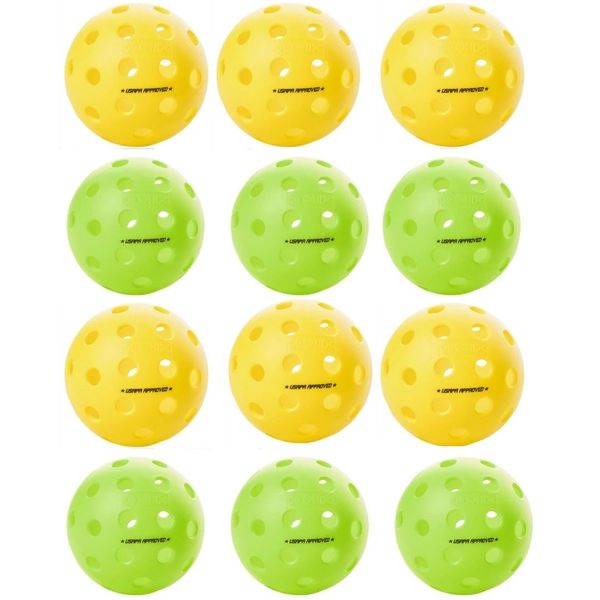 Onix Fuse G2 Outdoor Ball: Packs of 6 or 12, choice of 2 colours
Sorry but this item is currently out of stock but you can order now and your order will be fulfilled when new stock is received. Please contact Jane by phone or email for details of when new stock is expected.
Ready to play right out of the box, the Onix Fuse G2 Pickleball creates a consistency between the indoor and outdoor game. These all-new pickleballs are specifically designed and optimised for the game of pickleball, arguably providing the truest flight and most authentic bounce available. Onix claim that the Fuse G2 balls have exceptional seam welding that offers greater durability and resists splitting and are strategically aligned with precision-drilled holes. Featuring smaller holes and precise weighting, the Fuse G2 ball delivers optimal rebound and resists wind interference. The balls meet USAPA requirements for outdoor tournament pickleball play. 
Available in Yellow, Neon or a mixture of the two colours and in packs of six or 12 balls.
Reviews