Photon Indoor Balls by Gamma: Packs of six (6) or twelve (12)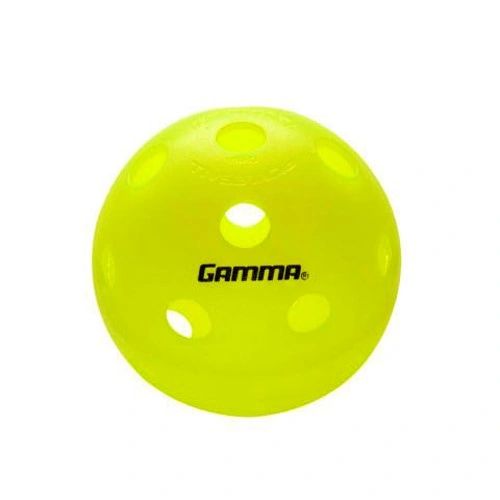 Photon Indoor Balls by Gamma: Packs of six (6) or twelve (12)
The Gamma Photon ball was the official ball for the German Open and Bainbridge Cup 2019. Available in packs of 12 only.
The
Gamma Photon Indoor Pickleball
is a tough and enjoyable ball to use. It's made with an ultra-balanced two-piece that bounces evenly on any surface. The super bright neon colour is great for visibility so that it will stand out against any background. These balls have a thicker construction than most indoor balls so they are easier to control but still fly true. 
The Gamma Photon Indoor Pickleball has a 2.9" diameter and weights 0.85 oz which is acceptable by USAPA standards. The bounce height is 33" which is comparable to other options. The 26 evenly drilled holes on this ball allow it to be directed with ease and leap through the air exactly where you want it to go. 
If you enjoy the speed and consistency of outdoor balls but need an indoor equivalent, the Gamma Photon Indoor Pickleball is sure to please. 
Reviews