Contour Pickleball Grips by Gamma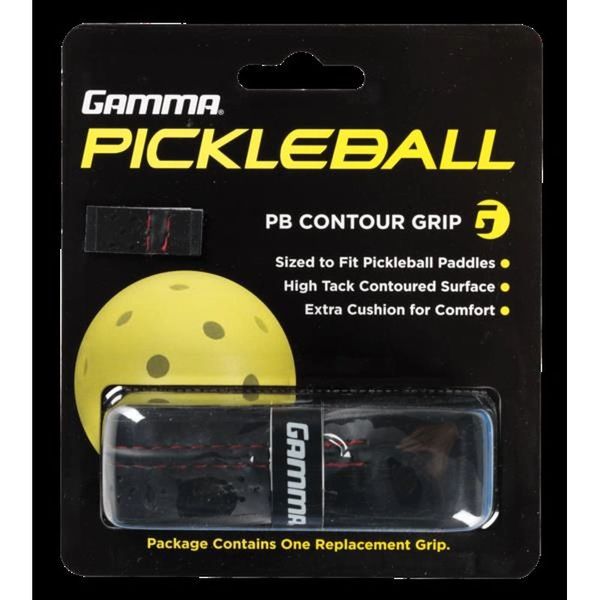 Contour Pickleball Grips by Gamma
How good is this grip?  It is on every Gamma pickleball paddle and most produced by other manufacturers. Gamma's Pickleball PB Contour Grip features: 
Stitched rib and perforations: Increase gripping power and moisture absorption




Cushioned surface: Provides greater feedback and control




Grip length of 31″: Ideal for every pickleball paddle

Available in black.

 
Gamma Pickleball grips are on 9 out of 10 paddles in the industry! If you aren't playing a Gamma grip, get one and feel the difference in your paddle immediately; improved feel, control and comfort! 
Please note that in order to keep postage costs to a minimum, this product will be shipped outside of its packaging (i.e. flat) so it can be fitted into a standard envelope. If bought with something else such as a paddle or balls then the packaging will be intact. 
Reviews