Supreme Overgrips by Gamma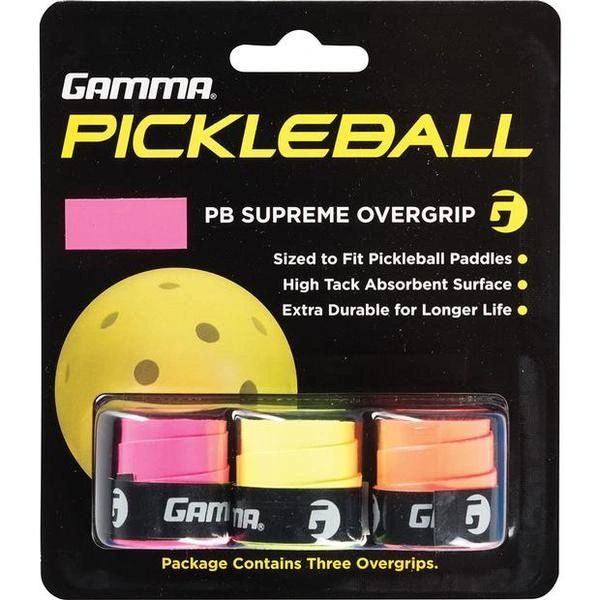 Supreme Overgrips by Gamma
The Gamma Pickleball PB Supreme Overgrip offers excellent tackiness and absorbency! Soft, yet durable enough to stand up to many hours of play. Available as a single grips or in a pack of three. Colours are White, Pink neon, Lime neon and Orange neon.
Sized specifically for pickleball paddles (Grip length of 31″)

High tack absorbant surface
Extra durable for longer life
Available in white and assorted neon.
Gamma Pickleball grips are on 9 out of 10 paddles in the industry! If you aren't playing a Gamma grip, get one and feel the difference in your paddle immediately; improved feel, control and comfort!
Please note that in order to keep shipping costs to a minimum the grips will be shipped OUTSIDE of their packaging in order to fit into a standard envelope UNLESS bught with another product (such as a paddle/balls) that would normally ship in a box. 
Reviews