Supreme Overgrips by Gamma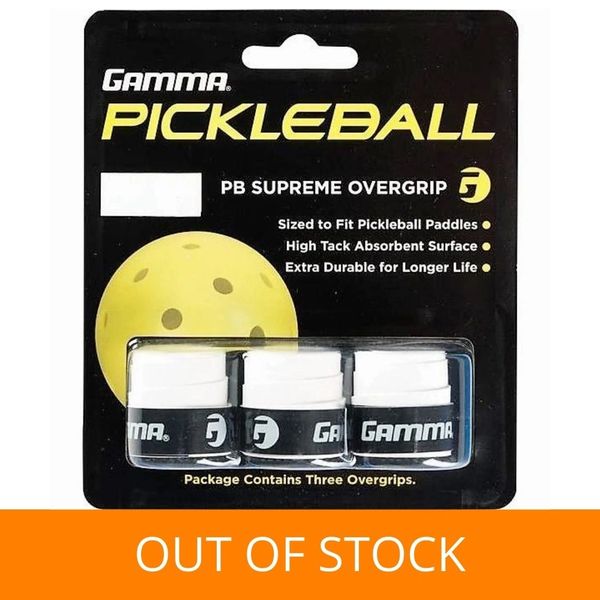 Supreme Overgrips by Gamma
The Gamma Pickleball PB Supreme Overgrip offers excellent tackiness and absorbency! Soft, yet durable enough to stand up to many hours of play. Available in packs of three in white colour.
Sized specifically for pickleball paddles (Grip length of 31″)

High tack absorbant surface
Extra durable for longer life
Available in white and assorted neon.
Gamma Pickleball grips are on 9 out of 10 paddles in the industry! If you aren't playing a Gamma grip, get one and feel the difference in your paddle immediately; improved feel, control and comfort!
Please note that the offer of free shipping applies ONLY if you are purchasing this item as an add-on product. If you are buying it as a stand alone item then the standard shipping charge will apply. 
Reviews