Gearbox G7 Pickleball Paddle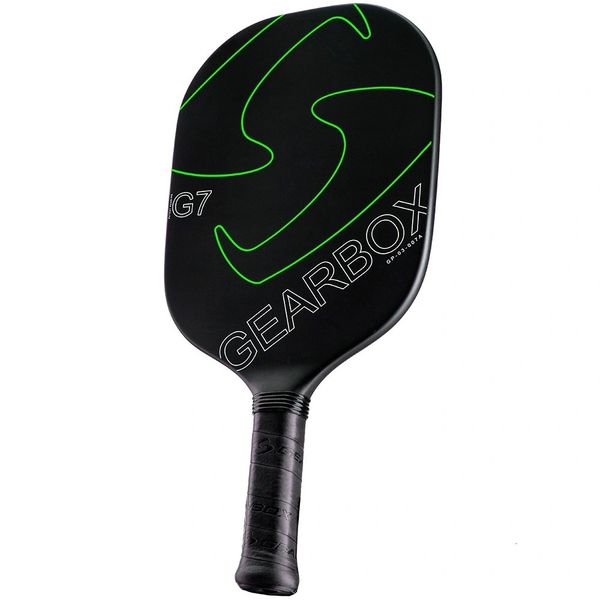 Gearbox G7 Pickleball Paddle
Only one left, colour green, on sale at £99!
The
Gearbox G7
is a new, cutting edge paddle constructed with Gearbox's Patent Pending Solid Span Technology. It is crafted using hand laid advanced composite materials, giving it excellent durability and quality. The G7 was especially designed to provide a soft feel for touch shots at the kitchen. This paddle is excellent for the "Kitchen Player". Its durable edgeless frame provides an extra large "sweet spot" improving shot accuracy. Colour Green, weight 7.8 oz.
USAPA Approved: GP-03-007A
Patent Pending Solid Span Technology
Single Piece Molded Construction
Material: Carbon and Glass Fiber
Core Material: Carbon, Glass Fiber, Epoxy Thermal Set Resins
Core Construction: Patent Pending Solid Span Technology
Shipping within the UK is FREE but shipping anywhere else within the EU is £10. For destinations outside the EU, please call or email for a price before placing your order.
Reviews