Head Gravity Lite Pickleball Paddle : Flip design (different colour on each side)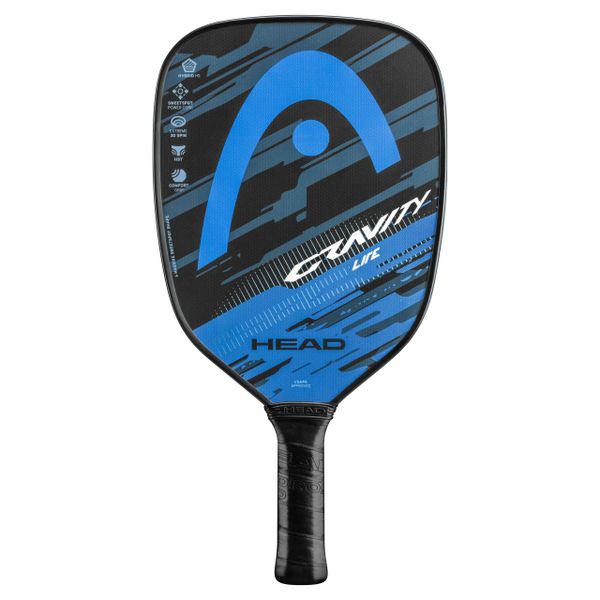 Head Gravity Lite Pickleball Paddle : Flip design (different colour on each side)
The all new Gravity Lite by Head comes with the same massive sweet spot shape and distinctive flip design as the Gravity (with a different colour on each side) but is for those players who like a lighter and more maneuverable paddle. It combines Head's latest technologies that work together for an ultimate paddle experience. The Hybrid Hitting Surface provides a truly superior blend of power, comfort, control and stability and its Sweet Spot Power Core takes care of the unique soft yet powerful impact feel. With its extreme 3D Spin and Handle Stabiliser Technology (HST), the premium Gravity model is perfect for players who are looking for a great all-round paddle. Head's HST encompasses a specialised handle reinforcement solution offering superior handle strength and vibration dampening. Specially formulated PU material has been inlaid in to the new Ergo Grip creating a softer feel that dampens vibration for ultimate comfort and playability. Colour: Blue on one side, Grey on the other.
Specifications:

Weight: 7.5oz
Core: 14 mm, 3/5" (thicker polymer core)
Face: Hybrid blend of graphite/composite
Length: 15 3/4" 

Width: 8 1/10"
Grip: Comfort Grip

Grip Circumference: 4 1/4" (medium)
Handle Length: 5"
Meets all USAPA's specifications

Reviews