Guardian II Widebody Pickleball Paddle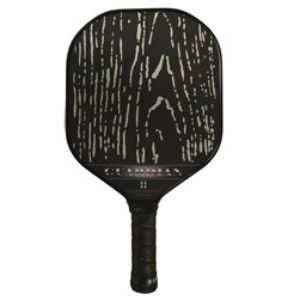 Guardian II Widebody Pickleball Paddle
The NEW

Guardian II Widebody

by

Engage Pickleball

redefines control and ball forgiveness. With a new core technology and the first ever chemically bonded textured skin, you can feel the ball on the paddle like no other paddle as you place it where you want. The paddle hits the USAPA size limit and was aerodynamically designed to give you the maximum surface area (sweet spot) with an industry-standard grip length.
What does all this mean? Take the Guardian II Widebody for a test drive and you will know for yourself. The Guardian II Widebody was designed from the ground up to create a paddle that harnesses the power natively found in Polymer cores and combine it with the ultimate in control and ball forgiveness. This was achieved by designing a new core and proprietary chemically bonded skin. The control will be in your hands to place the ball where you want. With the oversized head, you'll be able to block those hard hits that are meant to intimidate you, and better yet, place them where your opponents are not. Impart spin when and where needed. Have plenty of power to put the ball away. 
Specifications:
Core: Advanced Polymer Core (with Vibration Control Technology)
Skin: High-tech 'Chemically Bonded' Skin (for maximum forgiveness)
Weight: 7.5 - 8.0 oz
Size: 15 1/2" long x 8 1/2" wide (meeting USAPA max size limit)
Grip Circumference: 4 1/4"
Colours: Red Only
USAPA Listed and Approved for Tournament Play.
Reviews