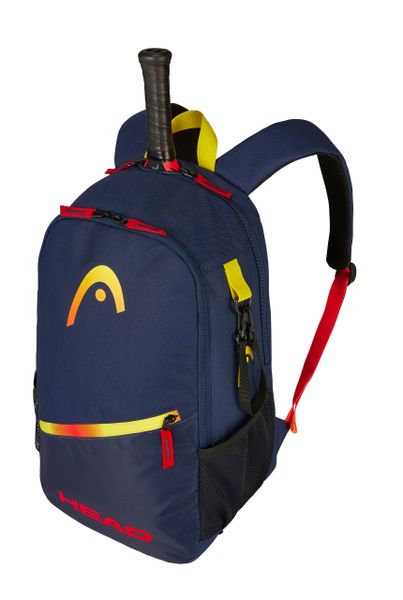 HEAD Club Backpack
The HEAD Club Backpack is an attractive bag that's made to support players on the go. It has a special compartment with conveniently locking zippers that can hold up to 2 paddles in addition to the primary compartment. It also comes with exterior zippered pockets for accessories, a shoe or clothing segment on the bottom and a fence hook for quick storage.
The HEAD Club Backpack has padded straps that keep you comfortable during extended wear, and they can be easily adjusted to avoid pulling on the shoulders. It has a glove cord and top carry handle in case you want to quickly move it around the court. The design is primarily black with the HEAD logo and accents in an orange and yellow gradient. It measures 30.5x48x20cms, 12 x 18.9 x 7 inches.
The HEAD Club Backpack is a great way to organize and protect your equipment on the move and after games.
Reviews