Hudef FAD Signature Paddle: £40 off!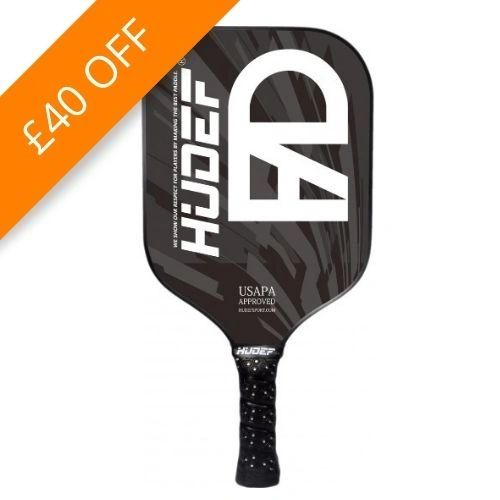 Hudef FAD Signature Paddle: £40 off!
The Hudef FAD Pickleball Paddle is a signature edition paddle designed by pro singles champion Frank Anthony Davis and professional engineer Stan Sunil. Featuring the Hudef "Never Fade" technology, this paddle is designed with strength and durability in mind. The unique structural design allows for a larger sweet spot and increased top spin. This new technology is designed to help players of all levels control the ball more effectively with power. The paddle's weight is on the heavier side of midweight which also enhances the power that the player can produce on ground shots but will still allow for touch and placement. This is why it is especially popular for singles play. It is great for all skill levels from beginner to professional. Colour: Black
Specifications:
Weight: 8.4 - 8.7 ounces

Width: 7.9", length 15.9"
Handle Length: 4.72"
Grip: 4.15"
Core: Polypropylene with a specially designed internal structure
Paddle Face: Custom Blended Hybrid Fibre with Graphite Base Material
USAPA Approved
Made in China
Reviews