Hudef HB2.0 Elongated Paddle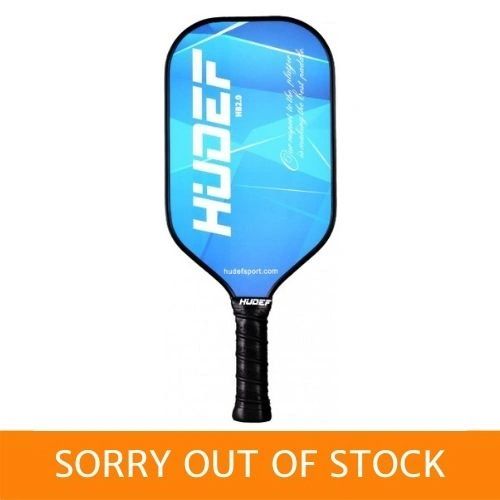 Hudef HB2.0 Elongated Paddle
The Hudef HB 2.0 Elongated Pickleball Paddle is the most affordable USAPA-approved "blade" type paddle on the market. It has been created with high technology,superior materials and top-level craftsmanship and with the playing experience of the player in mind. At the perfect weight (average of 7.9 oz) you'll achieve the perfect balance of touch, power and control. The paddles length at 16.5 inches gives you extra reach and will add power to your serve. The small-to-medium grip and 5 inch long handle allow fast wrist action to add spin and power and facilitate quick hand changes. Added to all this is the stunning yet simple design in four vibrant colours: Red, Blue, Orange and Purple (pink).
Features:

ULTRA DURABLE FACE & QUIETEST CORE: The paddle's face is made of high-strength composite fibre with anti-slip performance allowing better ball control and making it extremely durable. The high strength polypropylene honeycomb core gives the player power in their ground shots and reduces vibration and noise.
NEWEST DOUBLE BUFFERING TECHNOLOGY: the ultra-soft, ultra-comfortable grip adds a cushion against fatigue. Sweat absorbency is maximised by the perforations in the grip and gripping power is increased for longer play without fatigue.
Specifications: Average weight 7.9 ounces, Paddle length 16.5/width 7 inches, Core: polymer honeycomb, Face: textured composite fibre, Grip circumference: 4.25 inches, Handle: length 5 inches.

Reviews