Omni AMPED Pickleball Paddle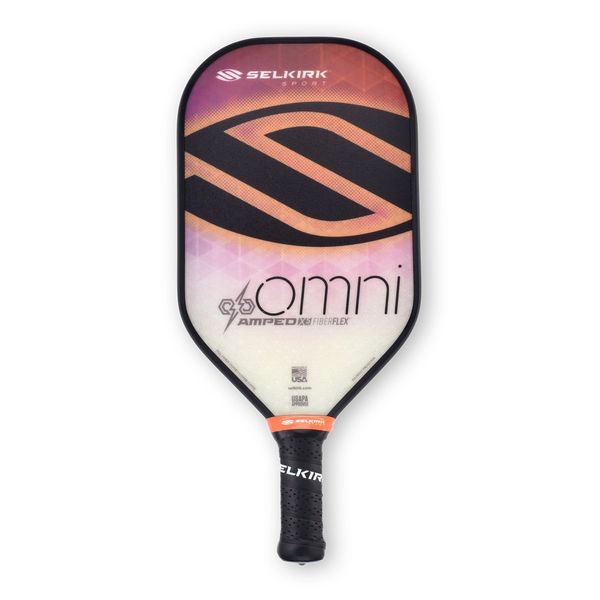 Omni AMPED Pickleball Paddle
Are you ready to get AMPED?
Previously, pickleball paddle manufacturers had to design paddles that either had power or control, not both. Respected paddle manufacturer Selkirk didn't want to compromise. Their Amped series was engineered to amplify both aspects without compromising. It is the ultimate combination of power and control. The Amped series is pioneering an entirely new technology in the Pickleball industry with its FiberFlex Fiberglass face and patent pending thicker X5 polypropylene core. The revolutionary thicker paddle core provides an unparalleled degree of power and control along with many other performance benefits. Read more about Selkirk's new Amped technology here: Selkirk Amped Paddles
Selkirk have applied this innovative technology to all four of their popular shapes: Epic, S2, Omni and Maxima.  
Omni Amped: A long reach paddle designed for control. The Omni's shorter handle increases surface area, allowing for a slightly wider face than typical elongated paddles and a larger sweet spot. Weight average 8.0 oz. Available in Red or Blue.

All four shapes are USAPA approved.

Shipping within the UK is FREE but shipping anywhere else within the EU is £10. For destinations outside the EU, please call or email for a price before placing your order.

Reviews