OneShot Pickleball Paddle: Powershot Series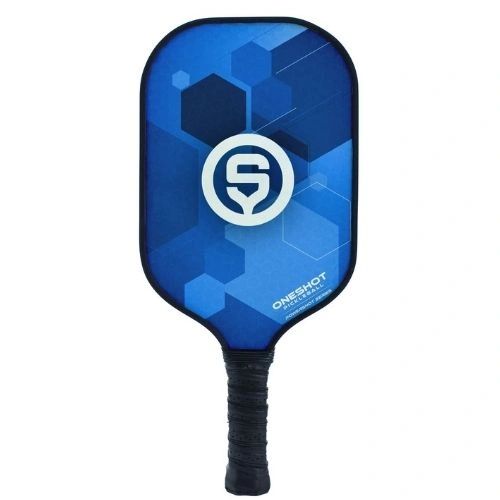 OneShot Pickleball Paddle: Powershot Series
Need some power? Need some reach? Then the Oneshot Power Shot Pickleball Paddle is for you! With its thicker core and slightly longer than average handle you will be able to get the maximum amount of power into your ground strokes and smashes. However, this paddle isn't just for the power hitters. The textured and very "scratchy" fibreglass face will allow you to place the ball accurately and to help you work or spin the ball. Whilst the Power Shot isn't technically a "blade" style paddle the unusual combination of a slightly longer handle and slightly longer hitting surface will give you more reach and improve your ability to react to shots hit hard at you at the kitchen line. The paddle design is simple but effective: a camouflage design in one of four colours with the company's logo in the middle. The colour choices are: Blue Camo, Red Camo, Black Camo and Light Grey Camo.
Specifications:
Material: Core: Polypropylene Honeycomb
Surface: Highly Textured Fibreglass .
Weight: medium weight 8.1 - 8.3
Height 16.3", Width 7.4", Handle length 5.3" and Grip size 4.25"
USAPA Approved for tournament play
Made in China
Reviews