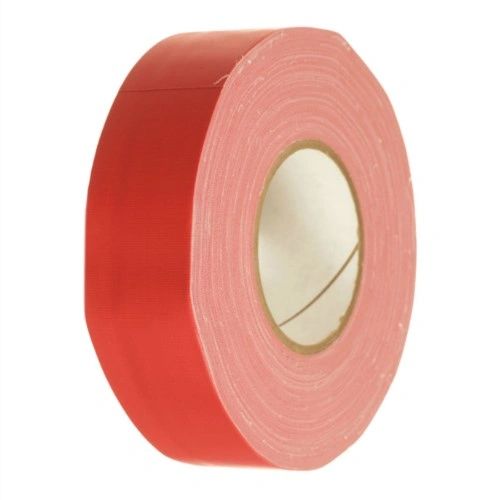 Outdoor Cloth Court Tape
Outdoor Cloth court tape is currently on backorder in colours red and yellow. Expected back in stock shortley.
The Outdoor Cloth Pickleball Court Tape is a great court lining solution for those who want a less temporary option. This tape is made of high-quality cloth and coated with polyethylene. The resilient adhesive found on the underside of the tape is natural rubber and the finish is low gloss. Due to the nature of the minimal glossiness, there is little-to-no light reflectivity on this tape. This makes it easier to see the lines on the court thanks to the reduction of glare off of a shiny court tape. The tape is also water-resistant, both on the adhesive and on the finish.
The Outdoor Cloth Tape comes in red, yellow or white so you can choose the best colour for your court surface. The Outdoor Cloth Tape is also quite easy to hand-tear in case scissors are not readily available. Finally, it does not twist nor curl while applying it to your surface. It can also be used on indoor surfaces including carpet.
Specifications : Polyethylene-coated cloth tape with excellent water resistance: 2 inches wide and 200 feet long (enough for 1 full court: 2x44' sidelines, 2x20' baselines, 2x20' non-voley zone lines, 2x15' service box lines).
This tape could leave residue when it's removed, so as with any bonding agent, we suggest testing this product on a small patch of surface prior to application to determine ease of removal. This tape should be removed/replaced after 45-60 days of weather exposure. Please see technical specifications for more tips on removing tape after extended time periods.
Here are helpful suggestions from the manufacturer on removing tape:
• Rubbing alcohol
• Citrus-based cleaners
• Windex
• Heat
If the tape has been down for a long period (2+ months), prior to removal heat can be applied with a hair dryer as tape is peeled back.  The heat softens the adhesive and little residue should remain.

Reviews