Gamma Foam "Quiet" Ball: Three (3) Pack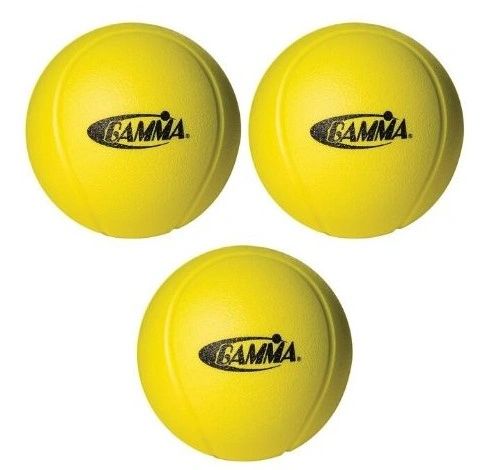 Gamma Foam "Quiet" Ball: Three (3) Pack
The Foam Quiet Ball by Gamma was designed primarily to solve the problem of noise complaints about the sound of paddles hitting balls but it could also provide the solution for play on ground that won't allow a pickleball ball to bounce properly. This ball is made out of foam, greatly reducing the amount of noise produced on impact. However, the ball plays slightly different than the typical pickleball made from plastic. You won't get the characteristic pickleball pop from the Foam Quiet Ball. It can be used in casual games, drills, or practice but is not approved for official tournament use. This ball also works well for casual dink practice against indoor walls. 
The Foam Quiet Ball is a bit smaller than a traditional pickleball. However, this difference is less than a tenth of an inch and is almost unnoticeable. It is the lightest ball on the market, weighing only 0.71 ounces. Those playing outside should pay special attention to weather conditions as wind can affect the movement of the ball. This ball does have a relatively good average bounce height of 32".
The Foam Quiet Ball is available in yellow only and sold in packs of three (3).
Reviews