Complete starter pack: Pickleball Club net, 4 graphite Club paddles and 4 balls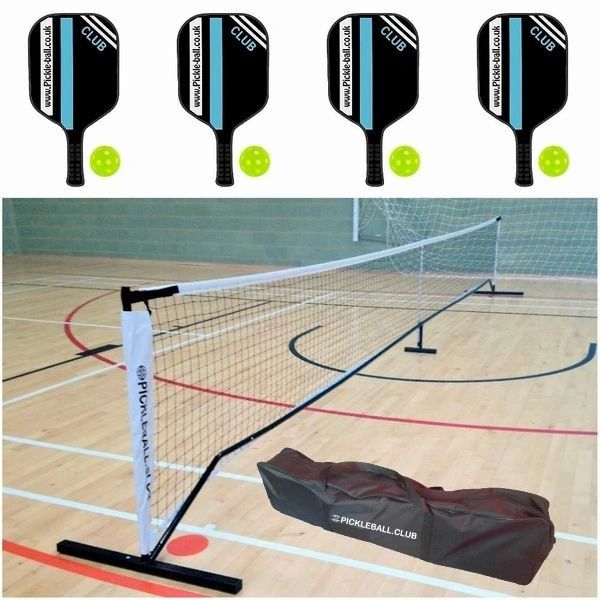 Complete starter pack: Pickleball Club net, 4 graphite Club paddles and 4 balls
This pack comprises of a Club Portable net system (lightweight), 4 graphite Club paddles (classic design)  and four balls (indoor or outdoor)
The Pickleball Club complete starter set is the most affordable set on the market in the UK and is fantastic value priced to help clubs/groups get started playing the wonderful sport of pickleball.
The Club net system was produced in response to many customer requests for a cheaper and lighter version of the popular PickleNet. It weighs in at just 18.5 pounds, making it much easier to carry around than other nets. It conforms to the USAPA/IFP rules on portable nets and has been used at several official tournament events such as the English Open. Like other net systems, the poles slot together easily to make a study frame and the net remains at the correct height of 34 inches by a fibreglass central pole that won't easily bend or break.
The paddles supplied with the pack are the popular Classic Graphite Club paddle.  These are medium weight paddles with a combination of a polymer honeycomb core/graphite face for a blend of power and control and are perfect for beginners and improving players.
The balls are either the indoor Jugs ball in white or lime or the Ace 2 outdoor ball in yellow & neon.
Reviews