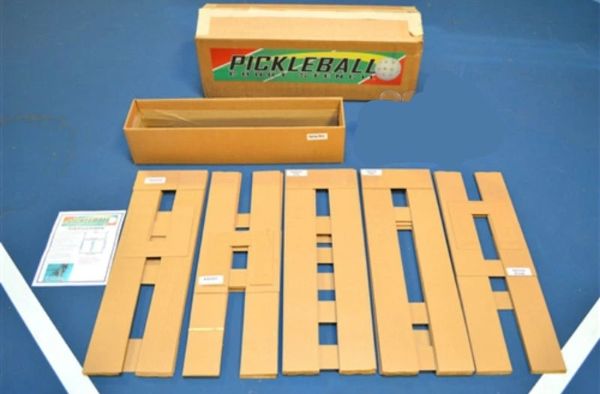 Pickleball Court Stencil
Anyone who has ever painted in their own court lines will tell you that the most difficult and time-consuming aspect of the job is the measuring and taping out of the lines prior to the paint being applied. This Pickleball Court Stencil helps you paint beautiful crisp pickleball court lines and can be used over and over again.
The Pickleball Court Stencil comes with several different stencils which align at various areas of the court. A cleverly designed feature allows users to flip the top portion of the stencil from the left to the right, creating one streamlined court line. The paint is not included but semi-permanent or permanent paint can be purchased extremely cheaply form hardware stores or online. It will take approximately 3 cans of paint to do lines for one court. Coverage may vary depending on smoothness of court surface. Instructions on how to use the stencil are included.
Reviews