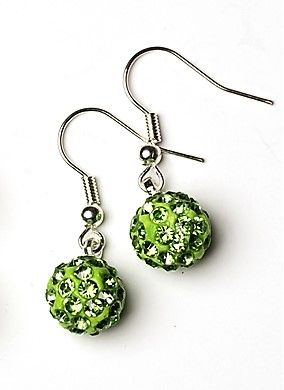 Pickleball Earrings
Add a little pizzaz to your pickleball outfit with these sparkly Pickleball Earrings.
These round little pickleballs have glimmering rhinestones instead of holes and almost resemble miniature disco balls when they catch the light. They're subtle enough to wear with any ensemble, but sparkly enough to garner attention and compliments. They are silver-plated and 10mm in size, meaning they're small enough to safely wear during games.  

Available in the following colours: Crystal (white), Red, Aqua, Olive Green and Gold.

Reviews