Pickleball Four Paddle Combo Pack: Mixed combination of tournament grade paddles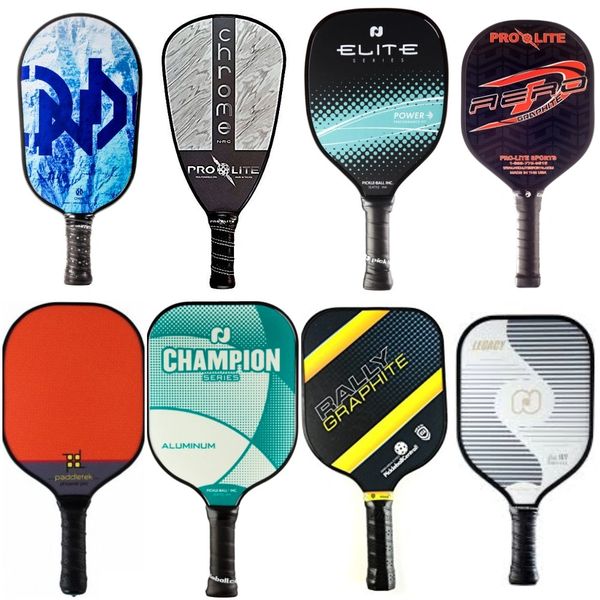 Pickleball Four Paddle Combo Pack: Mixed combination of tournament grade paddles
The Pickleball Paddle Four Pack has something for everyone. Four USAPA approved tournament grade paddles in a variety of shapes, weights and materials gives your club or group the chance to try out different types of paddles. It's also an amazing bargain with each paddle costing an average of just over £60.
Each pack will consist of the following: One "blade" style paddle (eg Onix Summit, Chrome or Engage Blade), one teardrop shaped paddle (eg Elite Power or Finesse ), one traditionally shaped paddle (eg, Phoenix Pro, Legacy, Rally NX , Champion Aluminium) and one other.  Paddles will be batched together at random and it is not possible to specify which ones you would prefer. 
Paddles available in this offer (while stocks last). Prolite Chrome, Onix Summit, Paddletek Phoenix Pro, Engage Blade, PBC Rally NX, Champion Aluminium & Elite Power/Finesse, Legacy.
Reviews