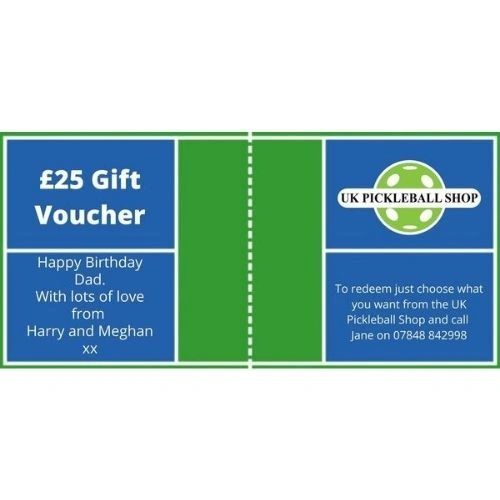 Pickleball Gift Vouchers
If you're finding it difficult to decide on a gift for your pickleball playing loved one then a Pickleball Gift Voucher is just the thing. The lucky recipient will receive a gift card for your specified amount which they can then redeem at checkout against any item or items in my online store. The voucher can be sent either to you or direct to the recipient in electronic or hard copy format and is available for use for one year.
The Gift Voucher can be for any amount you choose and can be customised with your personal greeting for any occasion. Just make sure you give me details of what you would like it to say and I can provide that for you (within reason!) The recipient can then shop at their convenience.
The examples shown are for Christmas and birthday but the voucher can be for any occasion. It's the perfect gift for that hard-to-buy-for special someone in your life. 
Reviews