Pickleball Key Rings by Pickleball Xtra - Larger size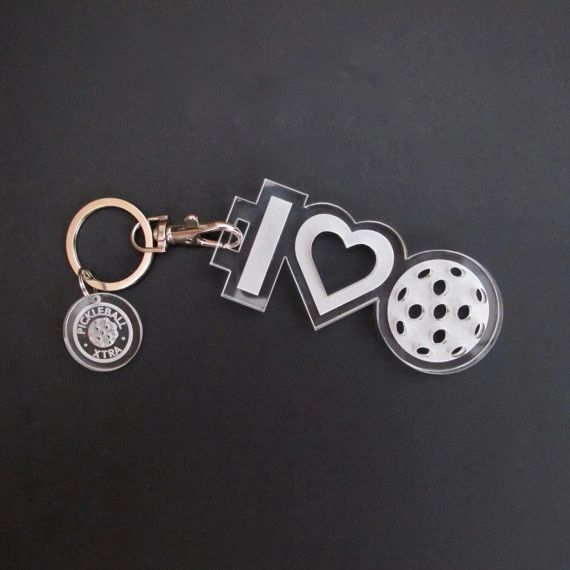 Pickleball Key Rings by Pickleball Xtra - Larger size
Show your pickleball partner some love with these fun Pickleball Keychain / Keyrings by Pickleball Xtra. 
Whether you're looking for a great gift for a pickleball player or a treat for yourself these Pickleball keychains are perfect! They look fantastic attached to your kit bag. They are made from chunky acrylic in either neon green or clear 

and come complete with a heavy chrome clasp & chrome split ring and the Pickleball Xtra logo tag. Some also have a cute pickleball ball which can be detached to hang on your keys or paddle cover.
Specifications:
Colours: Neon green or clear
Materials: Chrome and acrylic
Sizes (without key chain and in cm): I heart PB 9x4,ple play PB 9x9.
Made in the USA by Pickleball Xtra.
Reviews