Pickleball Medals: Pack of three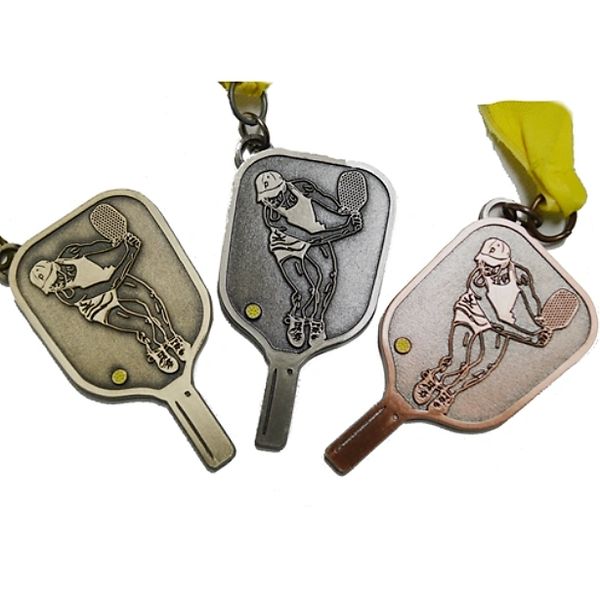 Pickleball Medals: Pack of three
The Pickleball Medal set allows you to award skilled players with some recognition when they win a tournament. Perfect for handing out to winners of competitions, or if you simply feel someone in your pickleball community has made contributions that go above and beyond. These medals have noticeable weight to them and offer a clean, polished look. They're a great size; not too big and bulky, but large enough to draw admiring gazes.


Each medal is approximately 7cm long x 4 cm wide and comes attached to a ribbon of yellow approximately 30" in length via two jump rings. It provides plenty of room to drape over the heads of players. On the front of the medal is a pickleball player dressed in shorts, sneakers, tank top and a cap. They lean down to return a bouncing pickleball with paddle in hand. The ball is subtly highlighted in yellow, giving it just enough "pop" so it stands out from the rest of the design.

These medals are a stylish and fun way to leave players with a lasting memento. The set consists of three (3) medals, one each in colour gold, silver and bronze.
Reviews