Pickleball Water Bottles: 700 ml capacity, choice of colours/designs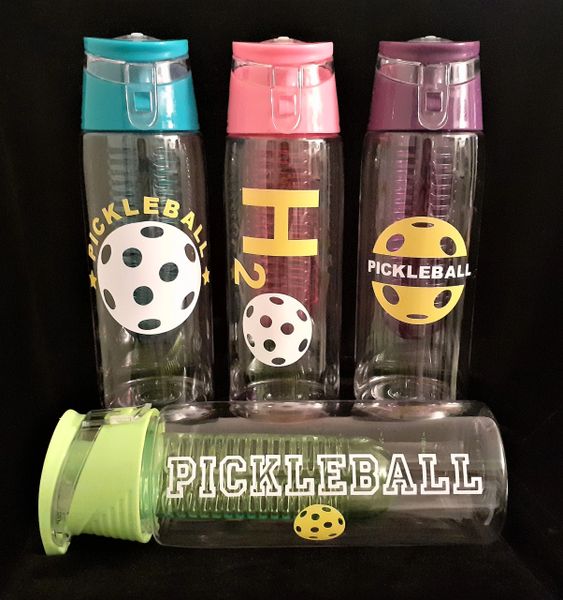 Pickleball Water Bottles: 700 ml capacity, choice of colours/designs
Sorry, this item has been very popular and is currently sold out.
The fruit infusion Pickleball water bottle provides you with a healthy way to keep hydrated and at the same time to declare your love of pickleball to the world. Available in four colours and featuring a pickleball decal by Pickleball Xtra, it makes a fantastic gift for a pickleball-playing loved one or you can  just keep it for yourself! 
Please choose the decal you would like from the drop-down box.
Available in Blue, Green, Pink and Purple the water bottle features are:
Easy carry handle
700 ml capacity (approx)
Removeable fruit infuser piston 
Pickleball decal by Pickleball Xtra
Durable material
BPA free
Dishwasher safe without the decal: it is not recommended that a bottle with a decal on be washed in a dishwasher
Reviews