PickleNet Deluxe Portable Net System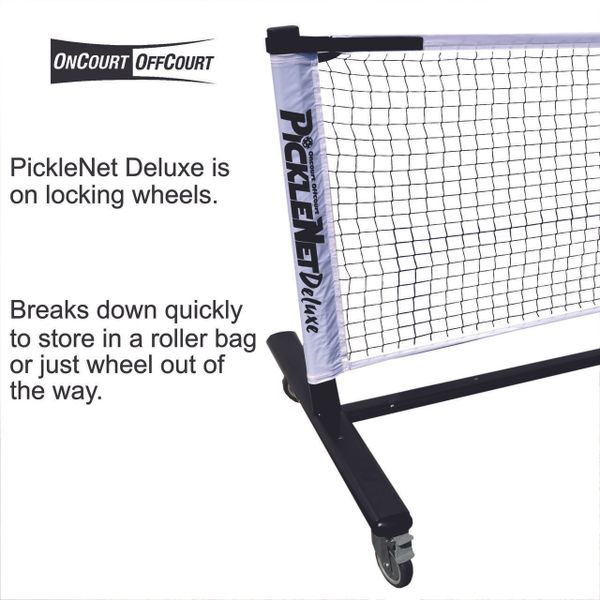 PickleNet Deluxe Portable Net System
The Deluxe PickleNet Portable Net System is the glamorous sister of the beloved Picklenet Portable Net System. It has the added benefit of locking wheels on the bottom of the feet, as well as heftier oval framing. The framing tubes measure 1-1/2" tall by 3" wide along the base framing and up the sides. In the centre of the net a fiberglass rod maintains the correct 34 inch centre height and the tightness of the net is also adjustable, thanks to the buckle system. 
The Deluxe PickleNet Portable Net comes with a large and sturdy carry bag featuring clasps and dividers which provide a perfect place for every item. The bag measures 45 inches long, 13 inches tall and 8" deep. Because this net system has more features, it does weigh a substantial 46 pounds but the manufacturers have  included wheels on the carry bag to help ease any transport problems.
This net will be ideal for Leisure Centres, Schools and other facilities that host multiple sports throughout the day. It's also a great option for those who want a more heavy-duty but still portable picklenall net system.
Reviews