Picklenet Mini Practice Net: ten foot long, perfect for the garden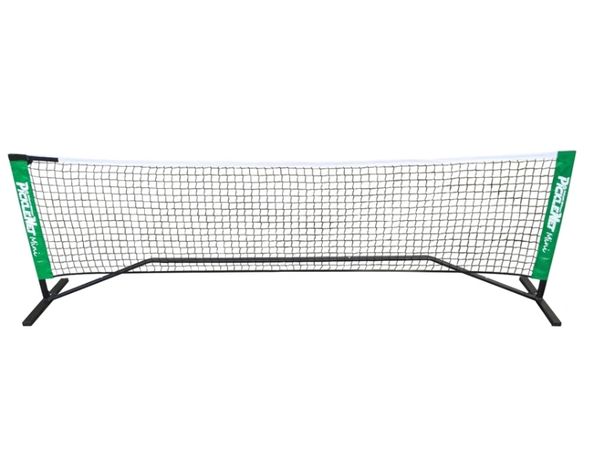 Picklenet Mini Practice Net: ten foot long, perfect for the garden
Sorry this item is currently out of stock. However, the full sized Picklenet IS in stock and is easy to adjust to fit any size of space.
The PickleNet Mini ten foot net is the perfect size for your patio or garden. It serves as an excellent practice accessory for when you want to improve your skills but have limited space to drill. Standing at a regulation height of 34", its length is 10' so that you can set it up in plenty of different environments. Try it out in your driveway, backyard or even indoors! This system is essentially a smaller version of the normal PickleNet and is made with the same sturdy oval steel tubing that slips together during setup.
The PickleNet Mini comes with a black nylon net that will stay taut during use. It only weighs 19 lbs, making it simple to transport and carry. The PickleNet Mini comes with a durable carrying bag that holds all its components and net. While this net is rust resistant, it is not fully rust proof, so we recommend storing your system indoors and not exposing it to rain or other damp weather conditions.
The PickleNet Mini is a great way to make pickleball drilling sessions feasible no matter where you're staying or for introducing newbies to the basics.
Reviews