Prince Synapse Pickleball Paddle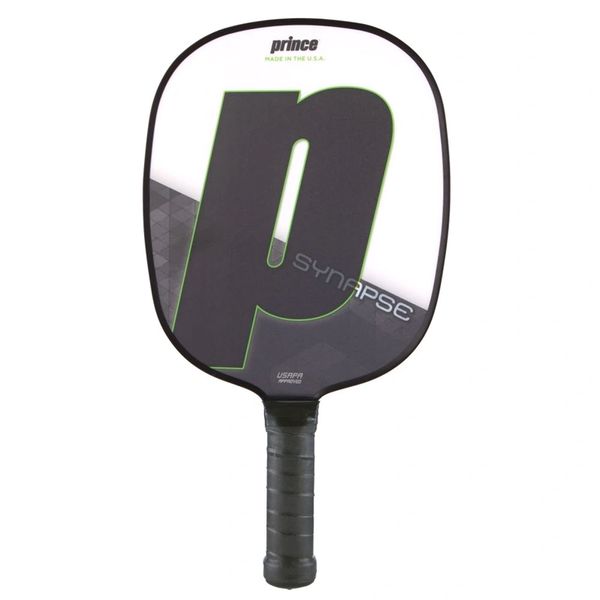 Prince Synapse Pickleball Paddle
The Prince Synapse Pickleball Paddle uses Prince's circular shape to create a face that responds beautifully across its entire surface so whether you're hitting from the centre of the paddle or near the edge the ball should go where you intended. A light texture on the surface adds to the paddle's impressive consistency and control by evenly distributing energy. 
The Synapse has a 5-1/2" handle and a small circumference grip so allows the player to have maximum versatility and maneuverability. The longer handle allows a double-handed backhand which is becoming more and more common at all levels of play. The core is polymer honeycomb that helps to minimise impact but still allows powerful put-aways. The paddle has a weight range of 6.9 – 7.6 oz (average 7.3oz) making it on the lower side of middleweight which will allow the player to react quickly at the non-volley zone.  
This is a brilliant paddle for those newer to pickleball or for improving players. 
The Synapse Pickleball Paddle will make your shots easier to control while allowing you to redirect incoming pickleballs to your advantage.
Reviews