Head Radical Pro Pickleball Paddle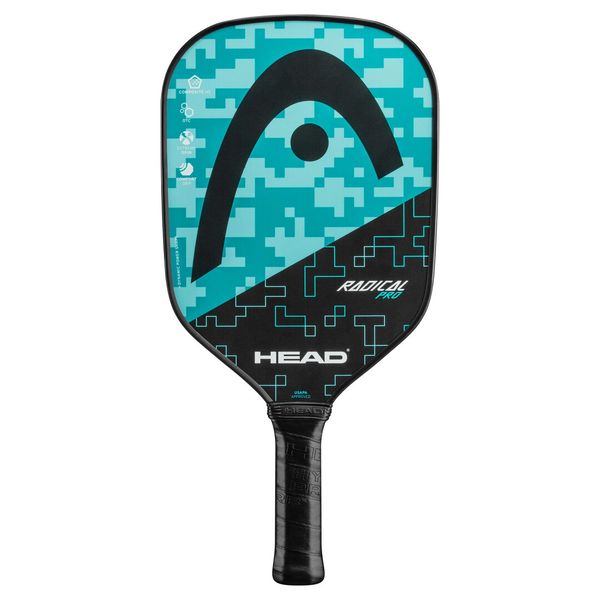 Head Radical Pro Pickleball Paddle
If you are looking for the ultimate power paddle then the Head Radical Pro is for you.  The combination of Head's latest technologies: Dynamic Power Shape for a larger sweet spot, a thicker OTC honeycomb polymer core and a comfort grip gives the Radical Pro ultimate power and comfort. In addition the fibreglass hitting surface with Extreme Spin Technology will give you all the touch, feel and placement you need. Colour Blue/Black

Features:
OTC: optimised tubular construction of the polypropylene honeycomb core creates perfect playability.
Extreme Spin Texture:  offers better bite on the ball for increased spin and control.
Ergo Grip: specially-formulated PU material has been inlaid into the new Ergo Grip creating a softer feel that dampens vibration for ultimate comfort and playability.
Composite Hitting Surface (CHS): offers maximised power with a softer feel for all levels of play. The engineered surface also creates increased comfort on impact for great playability.  
Specifications:

Weight: 8.1 oz
Core: 13 mm, 1/2" polymer core
Face: Fibreglass
Length: 16" 

Width: 7 7/8"
Grip Circumference: 4 1/4" (medium)

Handle Length: 5"
Meets all USAPA's specifications
Reviews