Rocket XL Pickleball Paddle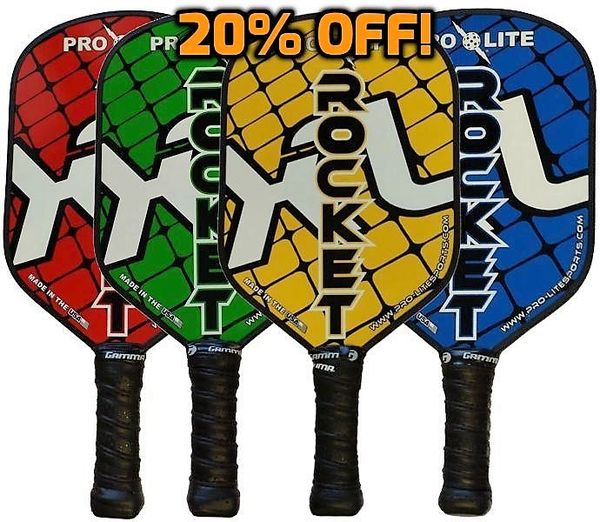 Rocket XL Pickleball Paddle
The Rocket XL Pickleball Paddle by Prolite is a tournament grade paddles at a budget paddle price. The Rocket's pedigree is such that it will take you through beginner stage into intermediate and beyond. 
The honeycomb polymer core inside the paddle is dense, providing extra durability and stamina. The face of the paddle has a slightly elongated rectangular shape to help with reach. The 5" long handle is a great length and is the ideal length to provide a little extra reach without taking inches away from the face. Finally, the medium grip circumference is wrapped with a grip featuring raised ribbing. 
The Rocket XL paddle is the ultimate paddle combining finesse with the ever-desired power.
Available in Red, Blue and Yellow. Sorry, green is out of stock.

Specifications:
Weight Average: 8.3 ounces
Weight Range: 8.2 - 8.6 ounces
Grip Circumference: 4 1/4" (Medium)
Handle Length: 5"
Paddle Length: 15 7/8"
Paddle Width: 7 5/8"
Paddle Face Finish: Fiberglass
Core Material: Polymer honeycomb
Made in the USA.
Reviews