Select Graphite Heavyweight Paddles: ideal for outdoor and singles play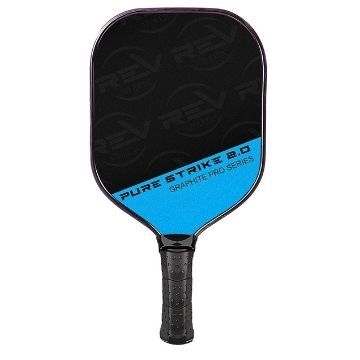 Select Graphite Heavyweight Paddles: ideal for outdoor and singles play
If you need an bit of extra oomph in your shots when playing, especially outdoors or singles, then a heavyweight paddle might be just what you need. These Select Graphite paddles range in weight from 9.0 to 9.9 ounces, come in a variety of graphics and are at a super-low price. 
They are all made with a strong polymer core and graphite hitting surface and have a medium circumference padded grip. Whilst they vary slightly in shape from model to model (see photographs), they are all the "traditional" shape with length being just under 16 inches and width just under 8 inches. This shape maximises the paddle's sweet spot and also your ability to connect solidly with every shot. It gives you the extra power you need whilst still retaining the ability to place the ball where you want it to go. You can use one as your main paddle or just for when you need extra power, for instance when playing singles or outdoors against the wind.
Made in China, not USAPA approved. 
Reviews