TOP Outdoor Balls: 12 pack, mixed colours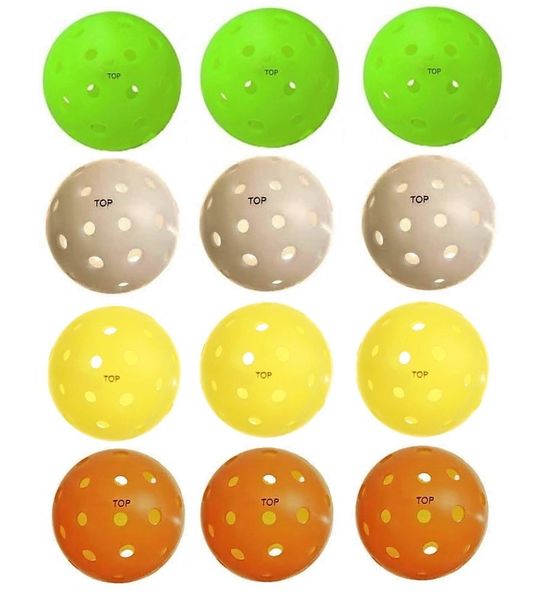 TOP Outdoor Balls: 12 pack, mixed colours
The TOP Pickleball is Pickleball Central's house brand pickleball and is on the USAPA approved list of balls for outdoor play. TOP stands for "The Outdoor Pickleball". This ball has all the qualities you've come to love from other outdoor pickleballs: it's a, seamless, hard plastic and has 40 holes - some large, some smaller. Like other outdoor pickleballs, this ball is "rotationally molded" meaning that a single chunk of hot plastic is placed inside a hollow rotating mold under low pressure until it has completely melted into the wall of the mold. Once it's cooled, the mold is separated to release the hollow plastic ball. The next step is to drill out the 40 holes to make a perfect pickleball. 
This ball gives a harder, faster game than other brands of outdoor pickleball so if you're a beginner you might prefer the softer bounce of an Ace 2 or the Onix Fuse. We find that It plays very similarly to the Durafast 40 ball, the ball of choice of most professional players.
Pack size 12 balls, 4 each of orange, yellow and neon.
Reviews