Topp Reacher Blade Pickleball paddle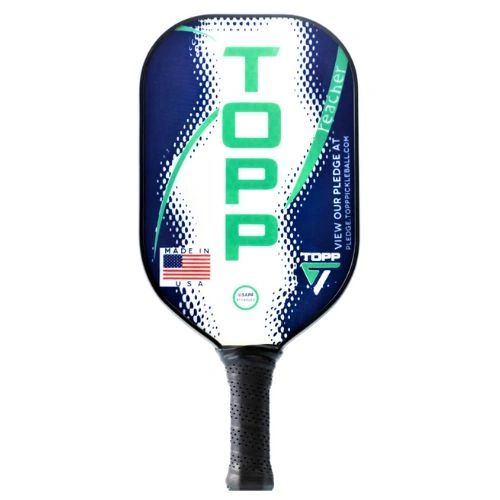 Topp Reacher Blade Pickleball paddle
If you want to add a little REACH to your game then check out the Composite Reacher Blade by TOPP Pickleball.  It's a longer paddle that gives you extra reach to hit those volleys, dinks or groundstrokes. However, it is much more forgiving than other longer pickleball paddles so is not just for the expert player.

Paddle Specs Composite Reacher:

Length - 16", Width 
 7 1/2"
Handle Length - 4 3/4"
Weight - 7.6oz - 8.2oz
Grip Size - 4 1/4" (medium)
Grip Style - TOPP CushGRIP
Paddle Material - Polypropylene Core
Reviews