TOPP XJ-900 Composite WideBody Pickleball Paddle: New Design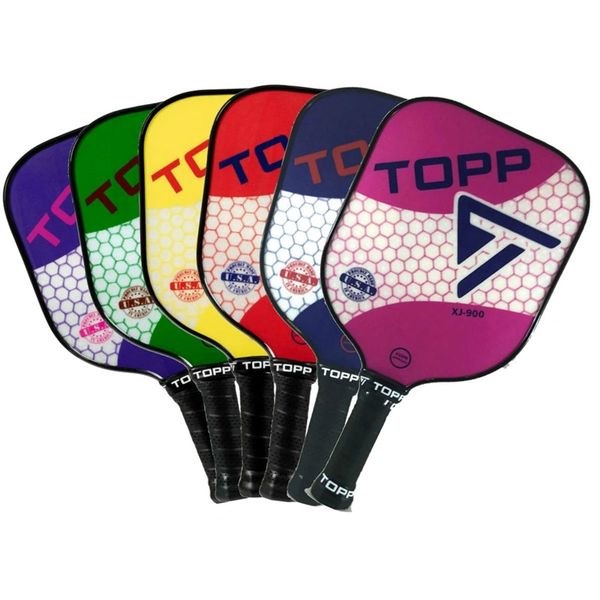 TOPP XJ-900 Composite WideBody Pickleball Paddle: New Design
The XJ-900 Composite WideBODY was is the first paddle released by TOPP Pickleball and is now available in this fabulous new design.
The WideBody was made with the pickleball player in mind.  Hit a lovely third shot dink or drive it hard from the baseline with this paddle.  It is equally great for beginners or advanced pickleball players.  This paddle will grow with your game as you get better and the wide surface will be a little more forgiving than smaller-faced paddles.
Paddle Specs XJ-900 Composite WideBODY:
Length - 15 1/2"
Width (WideBODY) - 8 3/8"
Handle Length - 5"
Weight - 7.6oz - 8.2oz
Grip Size - 4 1/4" - 4 1/2"
Grip Style - TOPP CushGRIP
Paddle Material - Polypropylene Core
Reviews