Vulcan V710 Hybrid Pickleball Paddle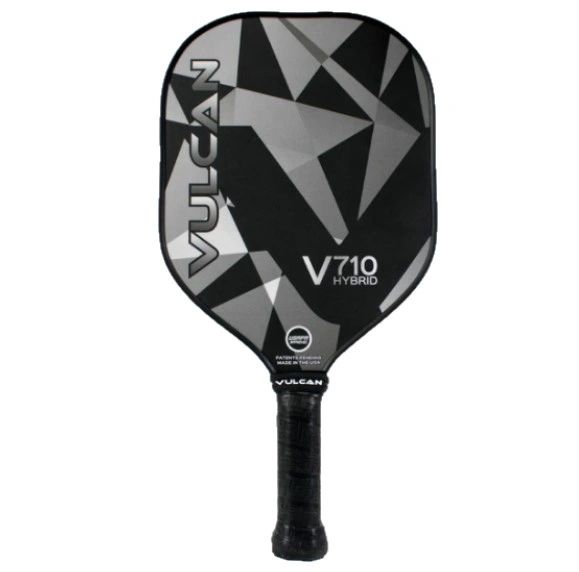 Vulcan V710 Hybrid Pickleball Paddle
The Vulcan V710 Pickleball Paddle is designed and engineered for players who want a paddle with a blend of power and control. It is engineered to produce pop when need it, control and consistency you can count on, plus touch and feel for volleys and dinks. The result is hybrid blend of models V720 Control and V730 Power. 
The V710 Standard Hybrid paddle weighs 7.6 oz. and features a Tuxedo Geo design. The Vulcan V710 is a pickleball paddle made for all-court players who hit a wide variety of shots and mix-up their game by using power, touch, spin, trajectory, placement, and control. Hand-crafted in in the USA. USAPA approved.
Smarter, leaner, and better. Vulcan V700 Series pickleball paddles features the most advanced engineering in the game including StateraCore polycarbonate cores, carbon fiber V-Skins system, and Thermal Diffusion Welding. The patent pending materials and technology allows Vulcan V700 Series paddles to be tuned to each player's preferences: balancing power, control, sweet spot, and spin.
Reviews