Vulcan V510 Pickleball Paddle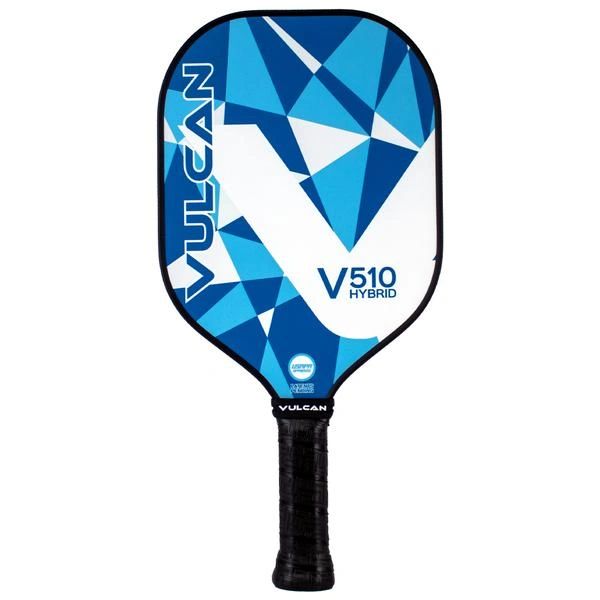 Vulcan V510 Pickleball Paddle
The Vulcan V510 Pickleball Paddle has a traditional shape that's perfect for mixing things up on court and adapting to any scenario. It has a broad face that allows players to make use of different areas of the paddle thanks to a generous sweet spot. It has a medium sized grip for easy handling and comes in a balanced weight that provides both pop and control.

It has a 4-3/4" long handle and weighs an average of 7.9 oz. The carbon fibre surface is 7-3/4" wide and helps give you the great ball feel that graphite and carbon fibre paddles are known for. Geometric shapes in the colour of the paddle overlay a white background for a clean, modern and striking design. The Vulcan "V" is picked put in white or black along the right of the face with the paddle model within it and and Vulcan's name is printed vertically along the left side. 
Colours available: Blue, Pink or White. The Black "Day of the Dead"  inspired graphic is currently out of stock.
Specifications:

Average weight 7.9 ozs 
Paddle length 15 1/2
Width 7 3/4 

Grip size 4 3/8 (medium)
Handle length 4 3/4
Reviews