Vulcan V540 Pickleball Paddle: "Yellow Splatter"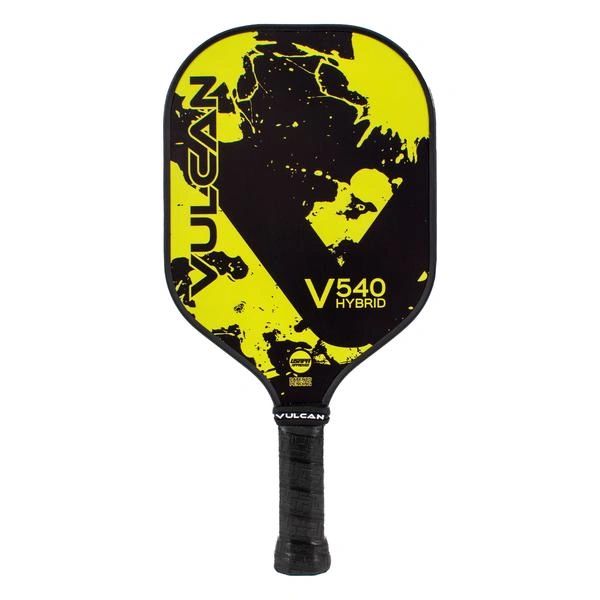 Vulcan V540 Pickleball Paddle: "Yellow Splatter"
The Vulcan V540 "Yellow Splatter" is designed for all-court players who mix up shots with variety. It produces excellent power with exceptional softness and feel. These attributes are provided by the high-quality polypropylene honeycomb core in the wider-profile 16mm thickness. Thicker paddles are becoming more and more popular with intermediate to advanced players as the thicker core provides the player with more stability, power and exceptional control.
Each model in the series has its own V-skin system, utilising materials like fibreglass, carbon fibre, polycarbonate and patent-pending proprietary inserts to produce power, softness, a large sweet spot, and exceptional feel.
This striking and unique graphic combined with the technology of the thicker core and ground-breaking V Skin system will get you noticed on and off the court!
Specifications:
Weight range: 7.9 - 8.4 ounces (midweight)
Core: 16mm polypropylene (thicker core)
Surface: carbon fibre V-Skin surface and inserts
Grip: Vulcan Max Control Grip at 4-1/4 inches (medium width), 5.0 inches long
Length/Width 15.5/7.5 inches 
USAPA Approved for tournament play
Reviews