Vulcan V730L Power lightweight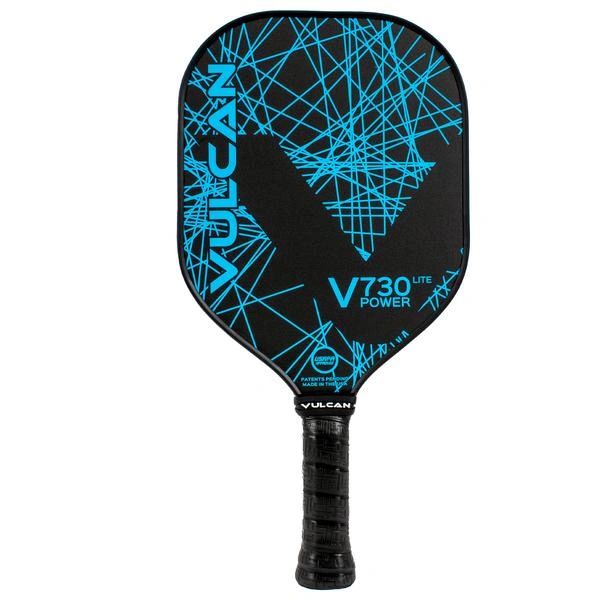 Vulcan V730L Power lightweight
The Vulcan V730L Power is designed for players who want a paddle with maximum power. It is engineered to concentrate and transfer all of the energy from the paddle into the ball. And while other paddles sacrifice sweet spot size for power, or they are made heady heavy, the V730 features a generous sweet spot – plus responsive touch/feel and a balanced weight for quick volleys.
The V730 Lightweight Power paddle weighs 7.4 oz. and features an Electric Lazer design. The Vulcan V730 Power is a pickleball paddle made for players who like to hit drives with maximum pace and depth and smashes with exceptional put-away power. Made in the USA. USAPA approved.
Smarter, leaner, and better. Vulcan V700 Series pickleball paddles feature the most advanced engineering in the game including StateraCore polycarbonate cores, carbon fiber V-Skins system, and Thermal Diffusion Welding. The patent pending materials and technology allows Vulcan V700 Series paddles to be tuned to each player's preferences: balancing power, control, sweet spot, and spin.
Reviews