Onix Fuse Indoor Ball: Pack of six (6) or twelve (12). choice of yellow or orange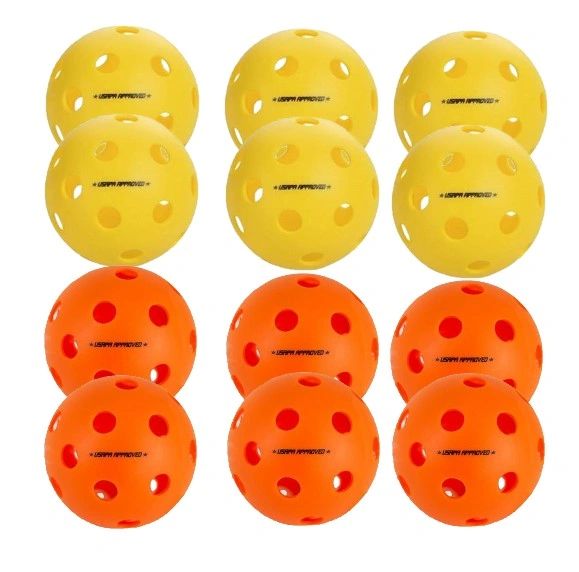 Onix Fuse Indoor Ball: Pack of six (6) or twelve (12). choice of yellow or orange
The Onix Fuse Indoor Pickleball is the USAPA-approved update to Onix's popular Pure 2 Balls. The biggest difference is the Fuse's slightly lower bounce which allows them to be used in sanctioned tournaments. They retain a soft touch and smooth, true flight thanks to their precision-drilled holes. Seam welding improves the durability of the ball for extended playabilty.
The Onix Fuse Indoor Pickleballs come in highly visible yellow and orange so that they can always be seen regardless of court type or wall colour. The holes are larger than their outdoor counterparts and create a reasonable pace of play. These are made via an injection-mold process like the Pure 2s and the ever-popular Jugs that ensures an even and consistent feel. 
The Onix Fuse Indoor Pickleballs will help you prepare for tournaments without compromising your enjoyment of the game. 
Available in Orange or Yellow in packs of six (6) or twelve (12).
Meets USAPA requirements for tournament pickleball play
Reviews